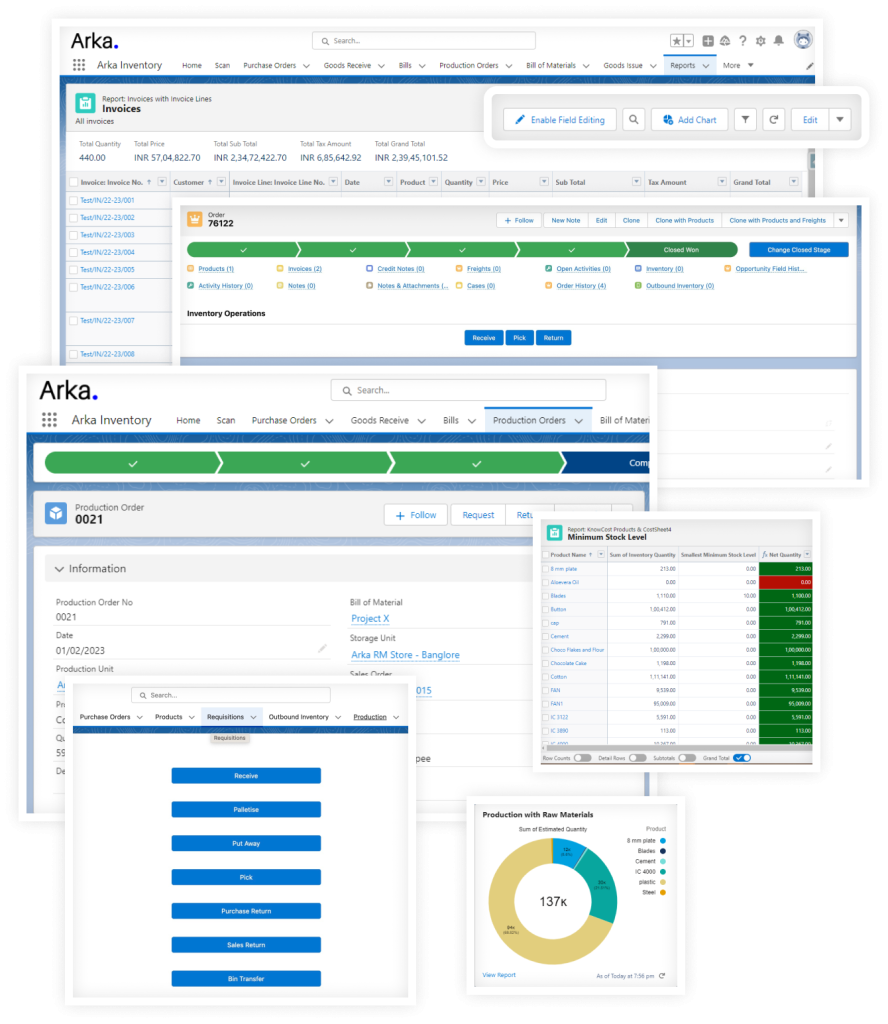 Arka Inventory for Salesforce CPQ
The integration of Arka inventory with Salesforce CPQ represents a significant enhancement to the platform's functionality. With Arka inventory, users can have real-time visibility into inventory levels while configuring quotes, resulting in more accurate and efficient sales processes. 
Additionally, Arka inventory introduces advanced features such as bills of materials, kitting and material requisition planning, which further streamline and optimize the sales process within Salesforce CPQ.