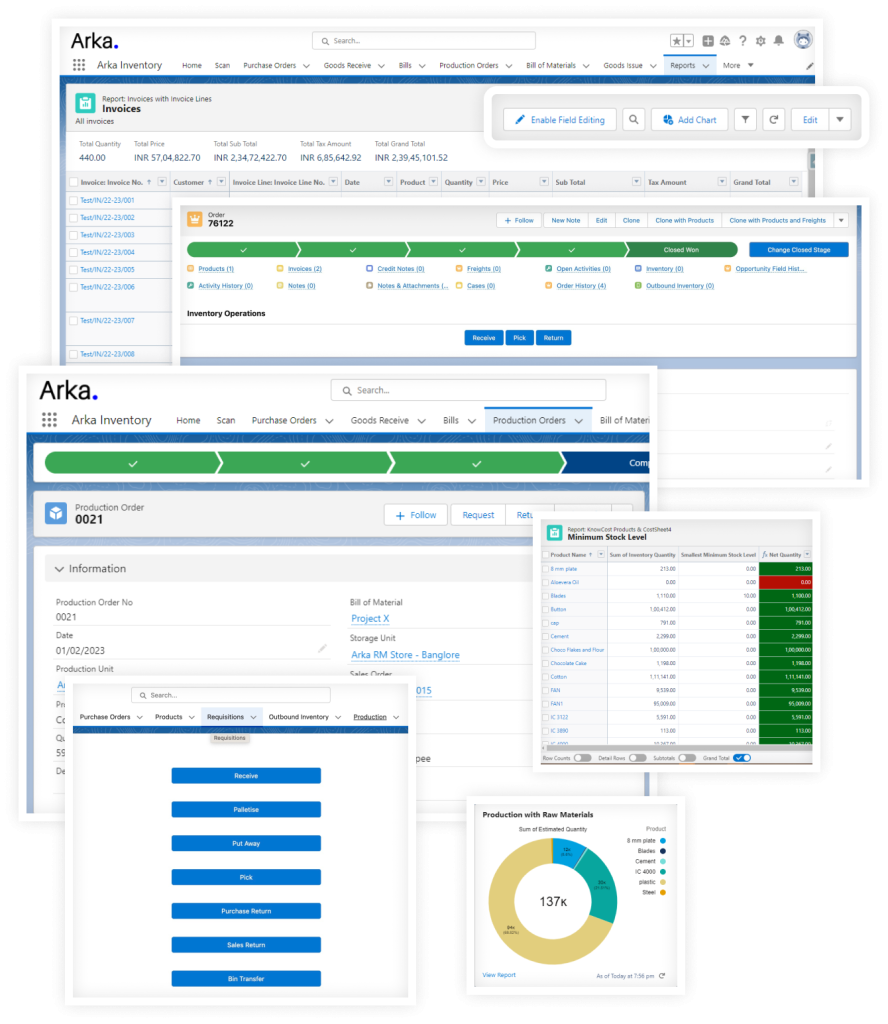 Arka Inventory for Salesforce CPQ
Arka inventory goes beyond providing real-time visibility and introduces a range of advanced features to further streamline and optimize the sales process within Salesforce CPQ. These features include the integration of bills of materials, kitting capabilities, and material requisition planning. By leveraging these capabilities, users can seamlessly manage complex product configurations, assemble kits of components, and effectively plan material requisitions, all within the Salesforce CPQ environment.

The integration of Arka inventory with Salesforce CPQ empowers businesses to deliver superior sales experiences by ensuring that quotes are based on up-to-date and accurate inventory information. The advanced features offered by Arka inventory simplify and expedite the sales process, enabling users to handle intricate product configurations with ease and precision. As a result, businesses can enhance their efficiency, streamline their operations, and ultimately drive revenue growth.